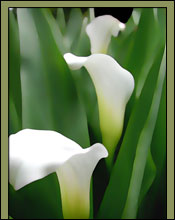 Why would you ever want to invest time, energy and money in personal life coaching? What will you get from it? Great questions and the answer is different, yet the same, for everyone. What I KNOW to be true is:
For you to experience the fullest benefits of coaching it takes an equal commitment on both our parts to your Journey; a willingness and intention to explore, inquire, discuss what is closest and most sacred to your heart.
It takes you being willing to be open, honest and transparent with me and me being willing to be with you every step of the way, encouraging, listening, and always seeing you at your Essence, inviting and if necessary, challenging you to be that person.
When you and I are willing to collaborate and partner together in this fashion, miracles can occur and you may well experience:
A sense of confidence and trust in yourself and the choices you are making for your life
A greater peacefulness and joy in your everyday experiences
A sense of greater meaning for your life; of being on Purpose and knowing that you have a contribution to make and a desire to live that contribution
A greater sense of love and compassion for yourself and for everyone else
So, I invite you to explore these possibilities with me. We are only limited by your desire and willingness to live the grandest version of the greatest vision you have about yourself. I would love to explore that vision with you.
Carol helped me to recognize that I truly do have the answers to my problems within myself. Problems that appeared to have no solution became so simple and solvable after discussing them with Carol. Through her skilled and compassionate coaching, I feel empowered to choose decisions that will give my life balance, beauty and fulfillment. Coaching was a new experience for me and I wasn't sure how comfortable I would be sharing my perceived weaknesses with her. She set me at ease immediately with her genuineness, kindness and intuition. Carol is an amazing person whom I deeply admire and appreciate. – LC